The UnCoach: Life Management, not Practice Management
Date: Thursday, March 7, 2013
Time: 4pm ET | 1pm PT
Cost: Free
Sponsored by:
A visitor to New York stopped an old man on the street and said, "Excuse me, sir, can you tell me how to get to Carnegie Hall?" The old man said simply, "Practice, practice." Great advice, but at Cambridge we think many of the practice management offerings out there may give good advice, but they don't necessarily get many advisors where they want to go.
We believe practice management and coaching actually begins with life management. Defining success in terms other than gross fees and revenues is critical to answering the following questions:.
Why does my practice exist?
What are my goals in life?
What are my goals in business?
What kind of personal and business life do I want to live?
Before you begin another coaching program in 2013 about revenue generation or client segmentation, please join us for an interesting discussion on the "UnCoach" and life management for today's advisors and the next generation.
At the end of this webcast, you will be thinking about the most important question of all: What is success to me? That's when your practice management actually begins.
Register now!
Featured Speakers: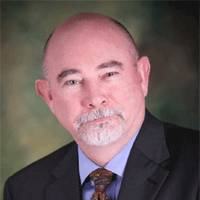 Jim Guy
First Executive Vice President and Chief Marketing Officer
Cambridge

In his 36th year in our industry, Jim Guy has translated his strong sense of customer service to his new clients, the family of independent advisors that Cambridge serves day to day.
In 2001, Guy led the development of the Cambridge Asset Allocation Platform (CAAP®)1, Cambridge's internal asset allocation program, which has grown from 192 accounts in its first year to more than 16,000 accounts, with over $2 billion in assets under management.
Guy is also focused on supporting and improving the independent rep-advisor's business through practice management, marketing initiatives, and product services that help streamline operations, accelerate revenue growth, and build practice equity, which all lead to his strong focus on business continuity.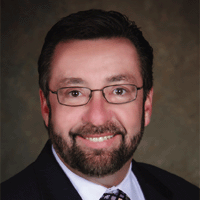 Barry Schmidt
Vice President, Practice Management
Cambridge

Barry Schmidt has over 30 years of experience spanning retail and institutional markets on both coasts. He joined Cambridge in 2010 and his expertise includes sales, marketing, and relationship management..
Schmidt leads a dedicated team of practice management and technology/efficiency consultants, all focused on the development and success of independent rep-advisors and their businesses. His background includes serving as a Managing Director at Advisory Data Solutions and tenure as a Vice President at National Planning Holdings. Schmidt attended Nassau College and holds FINRA Series 7, 63, and 65 licenses.

Eric Tashlein, CFP®
Principal, Founder
Connecticut Capital Management Group LLC

Eric Tashlein, CFP®, is the managing member and principal of Connecticut Capital Management Group. He is a CERTIFIED FINANCIAL PLANNER™ professional and enjoys helping investors manage, organize, and simplify their financial affairs. Eric is an active member of the financial planning community and has served as President of the New Haven Council Board of the Financial Planning Association of Connecticut. Eric frequently speaks about investment, retirement, and tax reduction strategies to retirees and pension/401k plan participants who are nearing retirement. He has written articles on various financial topics and has been quoted by the news media, including Money Magazine, Financial Advisor magazine, and USA Today. He was recently named a 2012 Five Star Wealth Manager* in December 2012 issue of Connecticut Magazine.
1 CAAP® is a registered mark of Cambridge Investment Research, Inc. for its program for investment managers.
*Five Star Disclosure ~to receive the Five Star Wealth Manager award, individuals must satisfy a series of eligibility and evaluation criteria associated with wealth managers who provide services to clients. Recipients are identified through research conducted by industry peer and firms. Third party rankings and recognitions from rating services or publications are not indicative of past or future investment performance. For more information, go to www.fivestarprofessional.com.
Register now!
Having issues seeing the form? Click here!
Questions?
Please email webcasts@sbmedia.com