UMA-The Next Generation of Managed Accounts
Date: Wednesday, February 13, 2013
Time: 4pm ET | 1pm PT
Cost: Free
Sponsored by:

UMA technology can deliver customization, ongoing oversight and tax planning capabilities to advisors and help them deliver on the promise of great wealth management—even at asset levels well below $1 million. How do these accounts work? Who is using them? What has been their experience?
Join us for this webinar, "UMA – The Next Generation of Managed Accounts," to learn more about UMAs, a technology that empowers you to manage wealth efficiently and effectively.
With a UMA, you can:
Unify asset types, asset classes and strategies in one account
Blend SMAs, institutional manager portfolios, individual mutual funds and ETFs and advisor-directed portfolios
Create one model to manage multiple accounts
Reach breakpoints faster
You will also learn more about Envestnet ONE, the next generation in UMAs.
The UMA Webinar is for Investment Professionals only. It is not intended for private investors.
Register now!
Featured Speakers: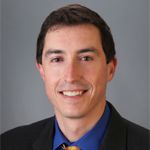 Sean S. Mullen
Senior Vice President and Director, High Net Worth Advisory
Envestnet

Sean serves as a business development officer for high-net-worth RIAs, with particular expertise in unified managed accounts. He consults with Envestnet partners and advisors to help them efficiently grow their firms.
Prior to Envestnet, Sean worked at Fortigent, LLC, where he was a Director of Sales and an original architect of Fortigent's Unified Managed Account platform. He also was the Director of Client Services at Lydian Wealth Management (now Convergent Wealth Advisors) for nearly eight years.
Sean earned a B.A. in Foreign Languages & Literature from the University of Nevada. He holds the Certified Private Wealth Advisor (CPWA) and Certified Investment Management Analyst (CIMA) designations as well as FINRA Series 7 and 66 licenses.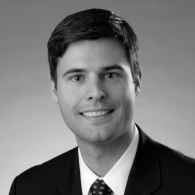 Michael Gault
Partner, Senior Portfolio Analyst
WeiserMazars Wealth Advisors

Michael Gault joined WeiserMazars Wealth Advisors in 2006. As Senior Portfolio Strategist on the investment advisory team, Michael works closely with wealthy families, foundations, and endowments, helping them develop and implement winning asset allocation strategies. His responsibilities include educating clients about WMWA's investment philosophies, investment management communications, and money manager due diligence for equity, fixed income, and alternative investment managers.
In addition to his work with WeiserMazars clients, Michael has made appearances on CNBC and Fox Business News, and is often quoted on Bloomberg.com, Reuters.com, and Yahoo! Finance. Prior to joining WMWA, Michael was an investment associate with UBS Wealth Management. He assisted in the management of over $300MM of client assets and was responsible for the research of asset allocation policies, portfolio construction, stock selection, and portfolio management. Michael's background also includes working on Mellon Trust of New York's Private Wealth Management sales team and on the trading floor for SAC Capital Advisors.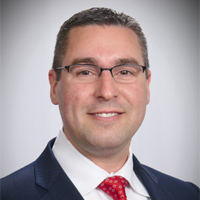 Matthew Andrulot
Director of Asset Management
Pagnato-Karp Group, HighTower Advisors

Matt is the Director of Asset Management for Hightower Advisors Pagnato-Karp Group in Reston VA where he manages $2 billion in UHNW family portfolio's. Prior to joining HighTower, Matt served as a Regional Director of the Consulting Group for Fortigent LLC, where he played a key role in developing and executing investment strategies for ultra-high net worth families and institutions, while overseeing $15 billion in assets. At Fortigent, Matt was responsible for creating and managing investment solutions for family offices, institutions, trust companies and regional broker-dealers. Matt was also vital in performing manager due diligence for fixed income, equity and alternative asset classes. Prior to joining Fortigent, Matt was a Vice President for Fidelity Investments Private Access Group, where he managed $1.2 billion in assets.
Matt earned a Bachelor of Arts degree in Business Administration and Bachelor of Science in Economics from the University of New Hampshire at Keene State College. He holds a Certified Financial Planning (CFP) designation.
Moderated by: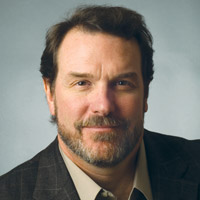 Bob Clark
Editor-at-Large
Investment Advisor

Bob Clark is a former editor of Investment Advisor and Financial Planning magazines, and the long-time editor-at-large for Investment Advisor.
He is also the author of the Clark at Large column in Investment Advisor and his blog by the same name at AdvisorOne.com.
Register now!
Having issues seeing the form? Click here!
Questions?
Please email webcasts@sbmedia.com